Magic Moments – The Empire State Building
I have been meaning to link up to Magic Moments by The Oliver's Madhouse for a while now but always missed it, or couldn't write anything in time! I think it's a great idea and so here is my Magic Moment I am linking up this week.
Standing on the top of the Empire State Building was an amazing experience. I had flown to New York, on my own, to meet my sister who was living in America for a while, for a holiday. I am a bit of a shy person, as I have talked about previously, and I don't usually like doing things on my own. So to book a ticket, get the bus the Heathrow, check in and actually get on a flight to New York, on my own, was terrifying. It was also exhilarating and liberating, and once I sat on the flight, and my blood pressure had returned to normal, I started to enjoy it. I had never flown long haul before, so an 8 hour flight was a novelty for me. TVs in the back of the chair, movies to watch – for free! The air steward walking down the aisle asking if we wanted drinks – "Would you like a soft drink, or wine, beer…>" they asked, bemused, watching me fiddle about looking for change.  "it's free, you know" – Me, looking at them in disbelief. Free?! This was amazing! They even handed out peanuts!
The thrill of the flight was almost enough for me in itself. However, when we landed, anxiety creeped up into my throat. What the hell was I doing? I'd just flown to America on my own! I was hyperventilating whilst I filled out the green card at Arrivals. My heart was pounding in my chest as we went through Border Control. I was terrified. I thought they'd find some random item on me a la Border Control on TV and I'd never get through and I'd be sent straight back. Having my thumb and finger prints taken, as well as my retina scanned, was scary enough. The man asked me why I was there, and how long for, and I could just muster a squeal of "I'm on holiday! A week!" before he let me through into the US of A.
Oh, one point I forgot to mention, at this point, my sister was supposed to meet me so that she could take me to the hostel we had booked to stay in, which was in Brooklyn. However, the day before I was due to fly, she called me up.
Sister: "Hi Em, what time does your flight get in again?"
Me: "12.30, about half an hour after your flight, that's right isn't it?"
Sister: "er, well, you see, I didn't realise that there was a time difference between here (California) and New York, so, you see, I actually get in at Midnight, not Midday…."
Me: "What."
Sister: "Em, you're going to have to go to the hostel all on your own."
So, as I ventured out of JFK airport, I was ready to sit there for 12 hours waiting for my sister to arrive. But I had to get there and check in. So I managed to find a bus into New York, which was easy in one way, but where the hell was I getting off?! In the end I decided to get off at Grand Central Station. Which actually is a very beautiful place to go. After that, I went to the one place I would feel safe and secure for a bit.
McDonald's.
Yes, I went straight to a McDonald's, which I could have done in 10 mins in the car at home. But hey, it was a familiar place. Apart from all the new yorkers, and the dollars.
I got my act together in there, read my map, found a subway, and managed to get to Brooklyn (which I was terrified I'd get mugged in, but, it was OK actually.). I got to the hostel, and I lay on my bunk bed, and I relaxed. I had done it. I had got to New York.
So when I stood on the Empire State Building, Recreating scenes in my head of An affair to Remember, I felt pretty darn chuffed with myself.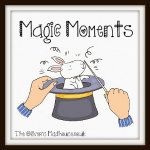 ---
---