Christmas Presents From The Past
Some Christmas presents are made to last. They mean so much, or perhaps remind us of the person who gave us the present, or have a special meaning. Christmas is a special time, so it is no surprise that the presents we receive at this time can be very special, or ones we hold dear. As a child, you wish for presents from Father Christmas, hoping against hope that you receive what you wish for. The elation, the happiness, the smiles that come from opening presents, well it is one of my favourite things about Christmas.
In this little series, I am talking about a present that has meant something to me, and also I am going to mention the one present I really really wished for, but never got. We've all got one, I am sure! I have a few guest bloggers for you too over the next few weeks, to tell us all about a special present, or the one that got away.
So, to start us off, here are my Christmas Presents From The Past:
My Cherished Christmas Present from the Past:
Puffalump Mouse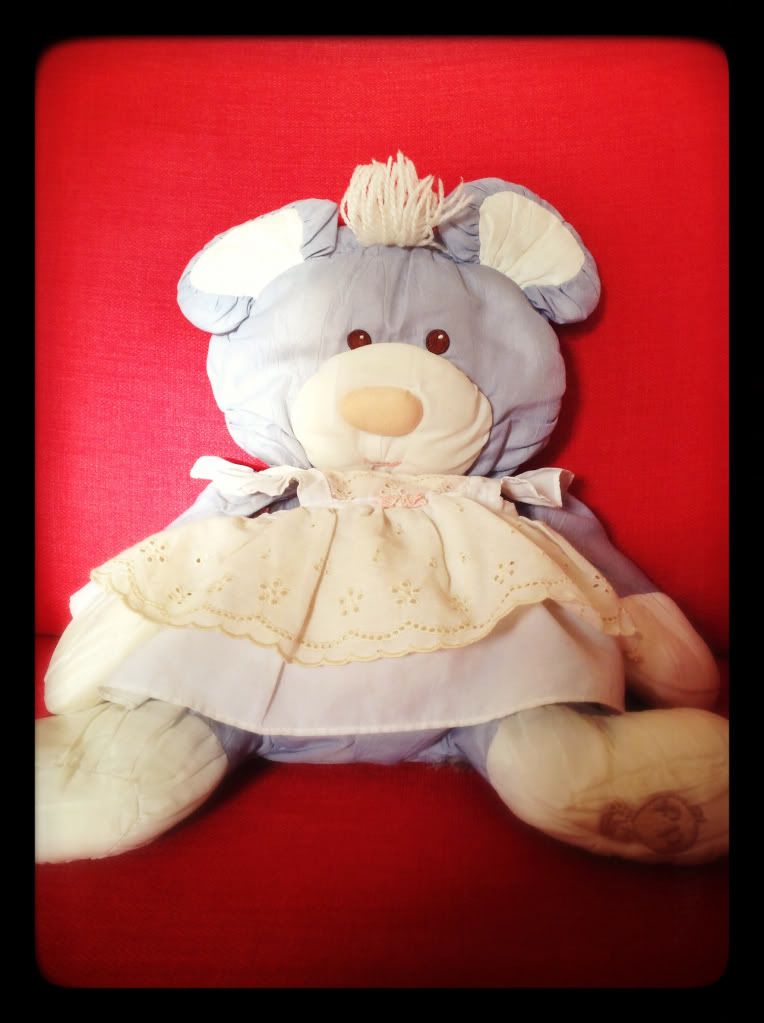 I received this Puffalump Mouse, a toy made by fisher price, in 1987 when I was 4 years old. I haven't met many people who know what I'm on about when I say I have a Puffalump. She has been with me ever since that Christmas Day. My nan gave me her as a present, and I can say it has been cherished very much over the years. It gives me comfort and calms me when I am feeling stressed or down. May sound crazy, but I think it's true! A puffalump is made from parachute like material, so is very soft. It has wool hair, and is very tactile. She has had her tail chewed a few times, especially when I've felt sad. She is very easy to wash, and so has managed to survive many bouts of sickness, snotty noses and the like for these 26 years. I moved a lot through my childhood, and so didn't really keep many of my toys or anything really from when I was younger. Some things were handed down to my little sister and have long since been disposed of. But Puffy, as I call her, has been with me through everything. Through tough times at uni, to living here in this house. Puffy was not allowed in our bedroom when I first moved in with my partner, but I used to sneak her in at the bottom of the bed anyway. Sometimes when I have bad dreams, I hold her and she makes me feel safe. When my nan died, I held onto Puffy every night. It gave me comfort to know my nan has chosen this silly soft toy for me.
Now I have Bubs, Puffy sits on her rocking chair, watching over her as she sleeps. I am so glad I have one precious thing to pass on to her. My partner has lots of things from his childhood which he has passed down, but I only have Puffy. But she has been a good friend to me, and I know she will be for Bubs, too.
The Christmas Present I Always Wanted to Have:
Throughout my childhood, there was only one thing I, and many other children my age, wanted for Christmas. This, my dear readers, was a Mr Frosty Ice Maker.
A mr frosty, if you didn't know, was basically an ice crusher that looked like a snowman. You crushed up the ice, added your flavour, and put it into the dishes provided. You could freeze different shapes and out them into your cups. A penguin bottle dispensed the different flavours. It was what we all wanted for some bizarre reason. I really, really, REALLY wanted this. And when Father Christmas didn't deliver Mr Frosty, I was disappointed. So I asked each year. Every year. But still nothing. I had lots of other great ores sets don't get me wrong, and the desire was only ever reignited around Christmas time (probably due to the adverts).
Anyway, one year, I had a present from my sister. A box. And inside was something amazing.
A MR FROSTY ICE MAKER WAS MINE. At the grand age of 27.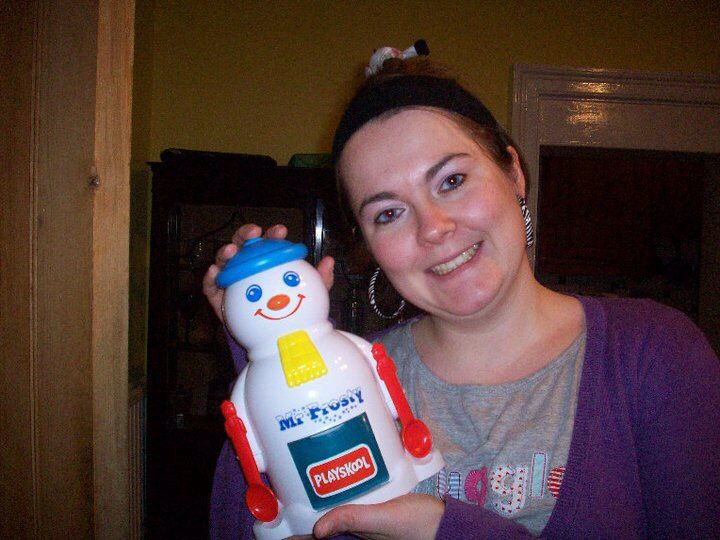 And, you know what? I realised why I never got it, in the end. Because really Mr Frosty is a little bit rubbish.
---
---