Kiddicare Buzzing Brains Discovery Cube Review: Christmas Gift Guide Part One
Over the coming months, I will be posting some blog posts about bits and pieces to get for a baby under one for christmas. I have been lucky enough to get to review some of these items, and some of these I have bought myself over the last 8 months, and want to reccomend to others. I hope it will give people ideas on what to buy for christmas presents, and give some useful information about each product and how they have fared over the months.
Kiddicare Buzzing Brains Discovery Cube Review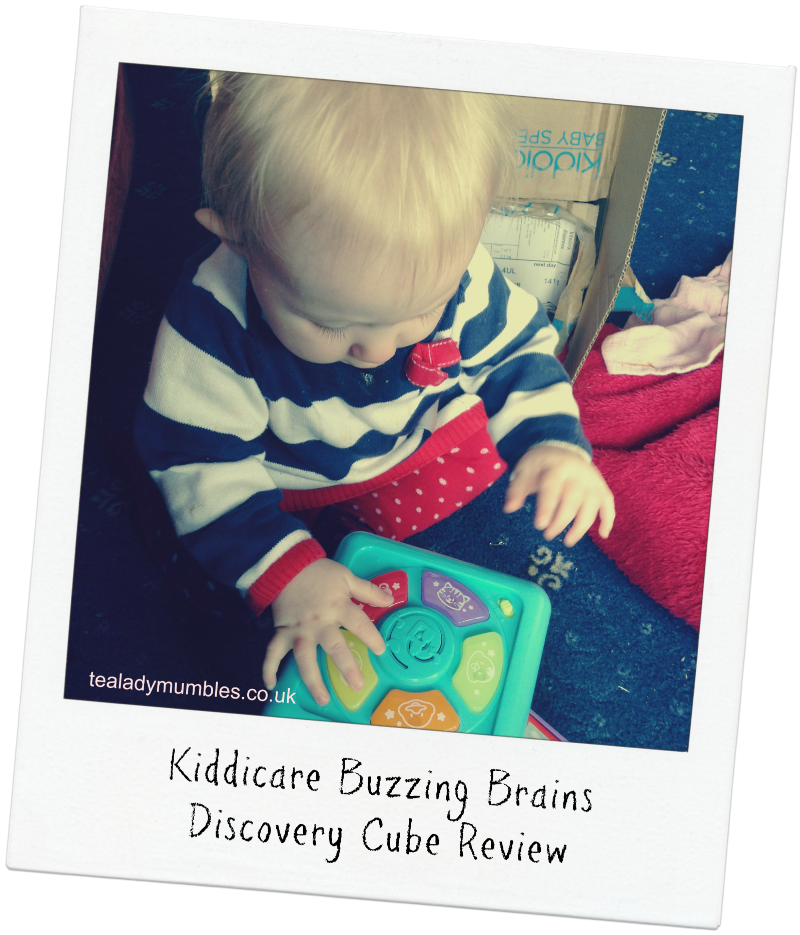 To start off the guide, I was asked by the lovely Kiddicare whether I wanted to review one of their products, to review for Christmas. I chose the Buzzing Brains Discovery Cube. Kiddicare are doing a fab 342 342 Offer offer in the run up the Christmas, and the discovery cube is one of the items you could choose as part of this offer.
The Cube is a great size. Each side has a different activity on it, such as pushing buttons, rolling bars, a storybook with flaps to push, and buttons you can push and pull. It is musical, and has flashing lights as well. There is plenty on the cube to occupy a little person, and Bubs certainly enjoyed playing with it, much longer than I would have thought. Each side is something new to work out and to try, and it has been really nice to see Bubs trying to work it out.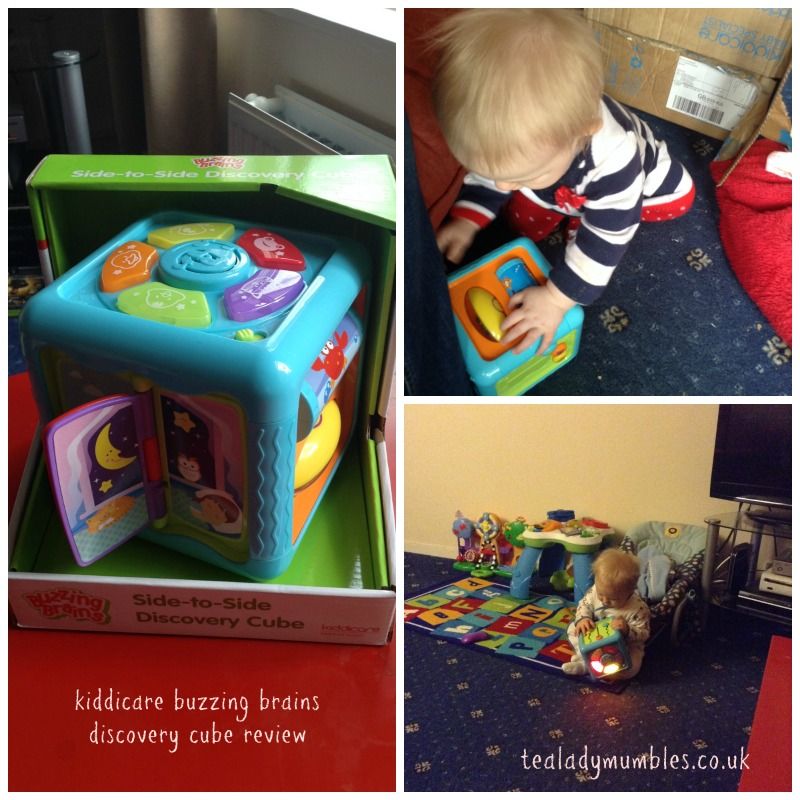 It is great to distract her when I need to get something done, or if I pop her in her cot when I nip to the loo! Or, like when she woke up at 5am, it provided a great source on entertainment for her whilst I slowly died on the sofa!
One thing that does bug me slightly is that if Bubs has finished playing with the cube, it will suddenly start playing a tune randomly, trying to entice her back. Sometimes it goes off after she's gone to bed, and I jump out of my skin! Also, the flashing lights do look a lot like a disco, they flash rather quickly, and can make my eyes go funny! However, Bubs seems to love the flashing lights and pressing the buttons.
I think that this discovery cube is a great buy, at £14.99 and as part of the 342 offer I think it is very reasonably priced and a great gift to buy for a relative or friends child, or even your own.
I was sent a Buzzing Brains Discovery Cube in order to undertake this review. All thoughts and opinions are my own and unbiased
---
---