Christmas Cheer the Non-Alcohol Way
Whether you are pregnant or abstaining from alcohol for whatever reason, at Christmas you want to have some drinks that are out of the ordinary, special and above all, taste blooming gorgeous. I've put together a top five of non alcohol drinks that are just perfect for Christmas. I also asked my lovely twitter followers what non alcohol drink they choose at this time of year.
5. John Crabbies Ginger Beer
This is the original, non alcohol version. It is lovely, tastes very similar to the alcoholic version too. Lovely heat from the ginger and a light sparkle. I think this is a great choice if you are off to a Christmas party or going round a friends house for a Christmassy drink.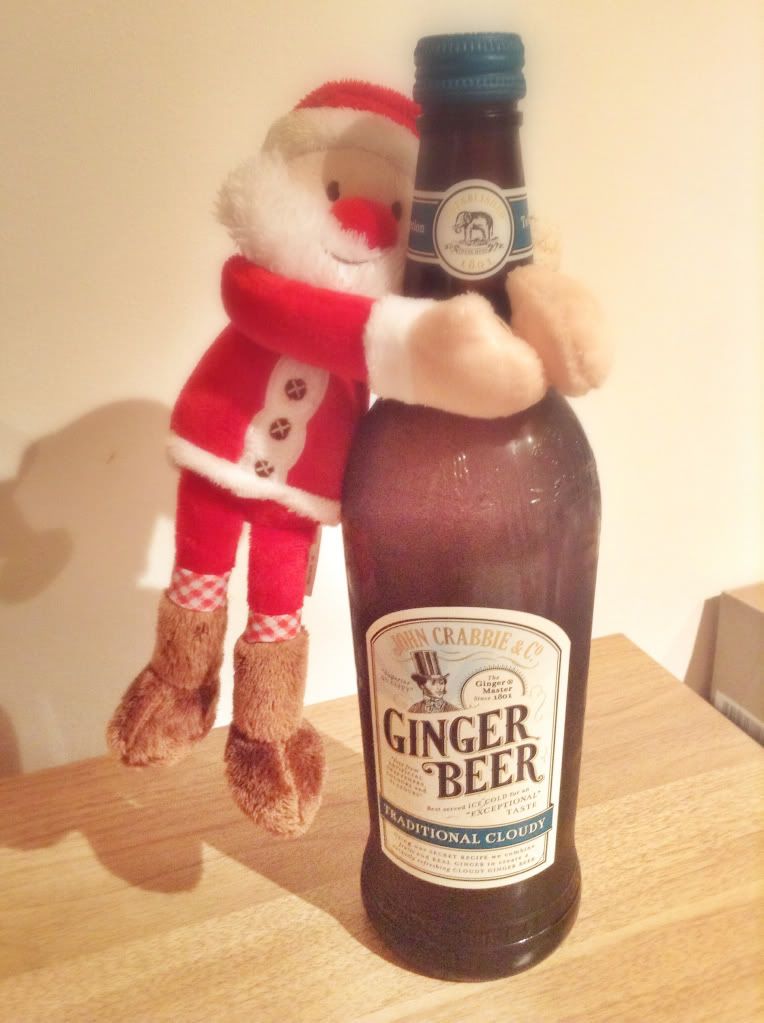 4. Mulled Fruit Juice from Waitrose
This is very Moreish and tastes very festive. I really enjoyed this drink, you can drink it warm or cold, and whilst it isn't a mulled wine, it still has all the Christmassy flavour of one, and I think it is a lovely substitute.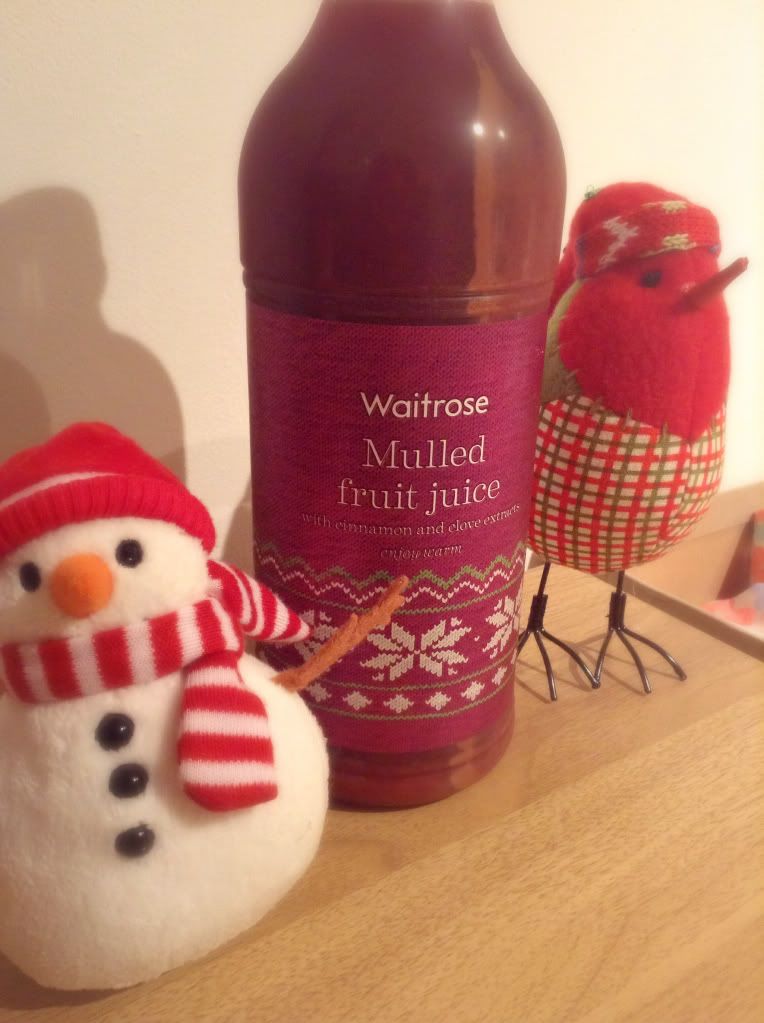 3. Tesco Finest Grape and Elderflower Spritz
This is a lovely refreshing drink, which is a great replacement for wine. I find some grape drinks can taste a bit musty and chemically, but this is a really lovely flavour, delicate and fresh. Comes in a lovely bottle so it looks special too.
2. J20 Glitterbug
Who doesn't want to drink glitter? These are rather fruity and slightly sickly sweet, but in an enjoyable, indulgent way. I'm going to have at least one this Christmas!
1. Marks and Spencer Mojito Juice Drink
I love this drink. I think it tastes very similar to the alcohol version, minty and Limey and gorgeous. They do other cocktail flavours as well which I would also recommend.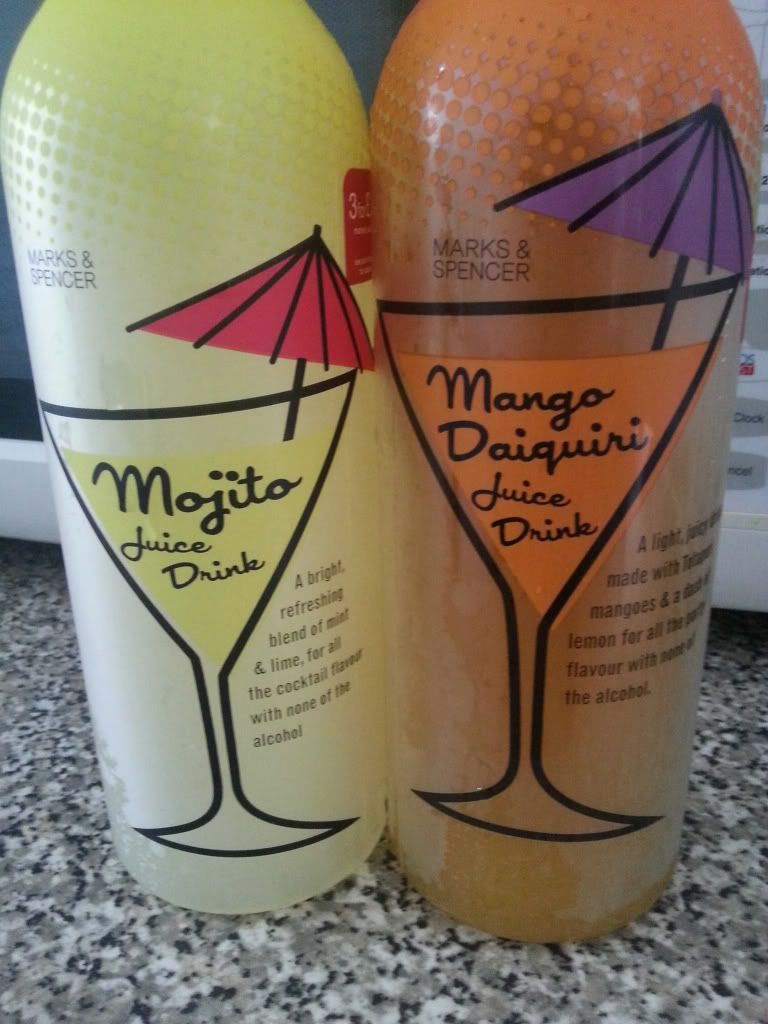 What Twitter Says…..
Here are some suggestions from my lovely twitter followers:
Jen from Instinctive Mum suggested non-alcoholic mulled wine "warming, spicy, delicious and safe to drink at any time of day!
Julie at mamaowl says that Shloer is her favourite.
Emmie at Fromatog @emmieG2B suggests a classic, Lime and Lemonade: "I never have it at home so still seems like a treat when out"
Hurrah for Gin (@hurrahforgin  and Kip Hakes (@Kiphakes) and Sarah (@blondbombsite) suggests Becks Blue as it tastes similar to the real thing (but may smell a little iffy…)
Tiaras and Prozac (@mamaundone) suggests water. "Im so boring" she tweeted, whereas I disagree. Sometimes a nice glass of sparkling mineral water can be just as nice as a glass of wine! (well, maybe).
What are your favourite non-alcoholic drinks? What will you be drinking (non-alcohol) this Christmas?
---
---