Blogfest: a day to get the cogs of my brain turning
So, I went to Blogfest last Saturday, 9th November. I wasn't really sure what to expect, but in the end I found the day to be extremely enriching and inspiring and gave me a bit of my blogging mojo back.
The first session of the day really set the scene. A discussion about internet trolling and abuse, and what we can do about it. I have been to panel discussions before and found them a little dry, and not very interactive, but this discussion was very interesting, and thought provoking. I particularly liked the use of the twitter feed, meaning we could all contribute and share our opinions.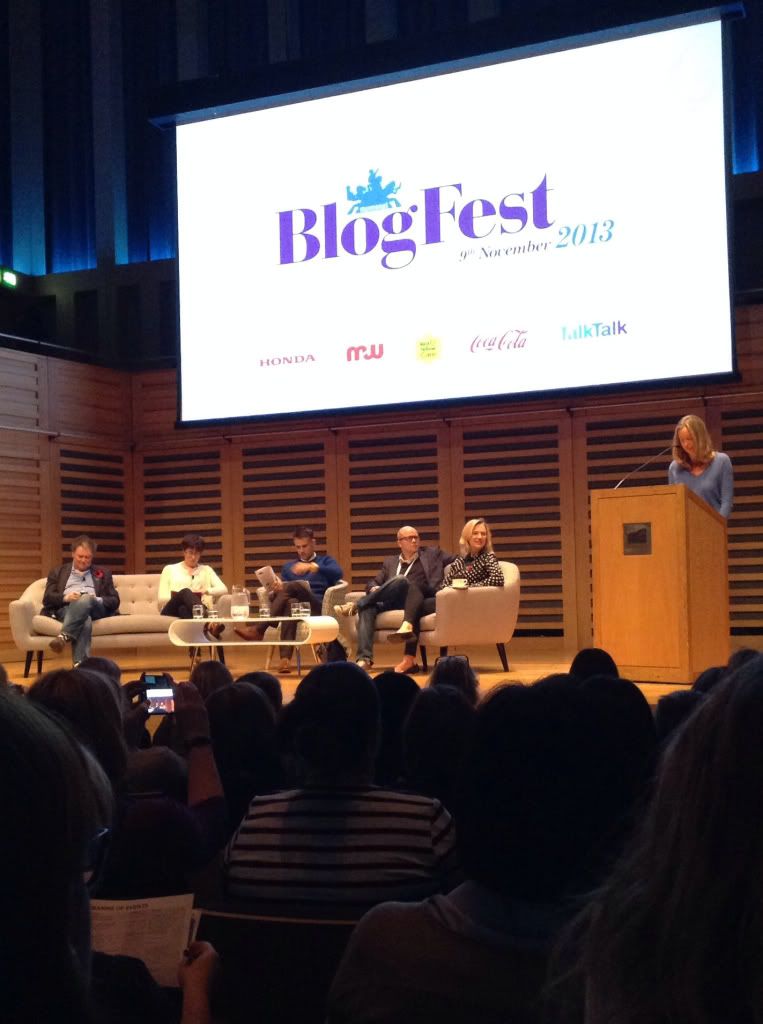 The next session I attended what 'Do it for the Lolz'. This was a brilliant session. I love being funny, but I find it hard to write. This session really did help, and all the panellists were very funny, witty and useful. I really enjoyed listening to Sonya Cisco and Viv Groskop. It made me want to run out and start writing jokes, and become a stand up comedian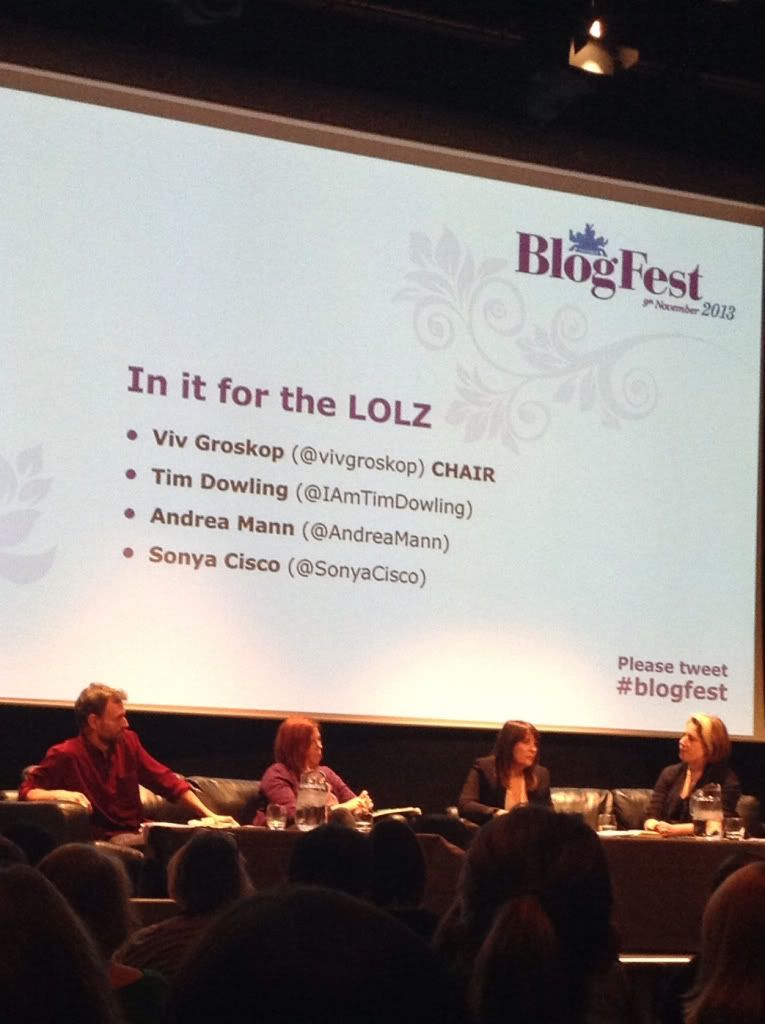 The think bombs were BRILLIANT. I really didn't think much about them before the day, but listening to the three speakers, who had so much to say, in just 5 minutes or so, was really interesting. For me, Ron Johnson's take of his twitter spambot had me in tears of laughter. It was a great end to a fabulous morning.
Lunch was an interesting affair. I chose beef pie, which seemingly had more shallots in it than beef, and to accompany it….cabbage. Yup. I wondered where the usual carbohydrate addition, potato was. Who the hell gives 400 People sitting in close proximity to each other cabbage? It did taste nice, if it was a slightly odd choice.
Wandering around the stands, I met with Coca-Cola, Talk Talk, Honda and MW Holidays, who were definitely in the holiday mood,handing out cocktails and you could try your hand at windsurfing. I mingled with a few others, met up with some people I knew, it was lovely to have time to catch up.
The next sessions I went to were about blog photography and pimping your blog. These were so useful to me. I wasn't that interested in photography to be honest, but this session, run by Darren Baldwin and Carrie Barclay, was brilliant. I started to see why people love taking photos for their blog. I learnt a few good tips, especially about how to set out what you are photographing to make it look professional and interesting, and about the rule of 3. He also recommended two apps to help edit photos: snapseed and Simply B&W – I had downloaded snapseed ages ago when it was free on app tunes, and Simply B&W is free anyway, so all I need to do now is actually take some decent photos!
Pimping your blog was great. I am always wondering whether my blog looks as good as it can, and this session gave plenty of hints and tips to help with this. Using the right fonts for the right parts of your blog (the difference between serif and sans-serif fonts), how to make DIY headers and graphics using Pixlr. The session was engaging, and interesting, and made me want to tweak with my blog a bit. I even thought I may try and learn some simple code. Oooh-er!
After these sessions, and a tea break, it was the debate of "can mummy bloggers be feminists?" Of which I have blogged about separately. It was a difficult and emotion filled session. I just wish there could have been more discussion, as there had been in the morning panel debate. I felt a chance had been missed to discuss a topic close to a lot of bloggers. I also was very disappointed the twitter feed was removed, it was actually a really good way for us all to contribute. Perhaps in future conferences time could be taken to look at the twitter wall by the chair and include it and the points raised in the discussion.
After the awkward ending of the feminist session, it was Jo Brand's keynote speech. What a Breath of fresh air! I gave always liked Jo, and her speech was spot on. To the point, funny, interesting and I found her charming. She spoke about how women are seen in comedy, her thoughts on feminism, and told us she felt bloggers were great and a good platform for women's voices to be heard. I genuinely liked her, and it was a good ending to the day, after the bad vibes of the previous session. She brought us all back together.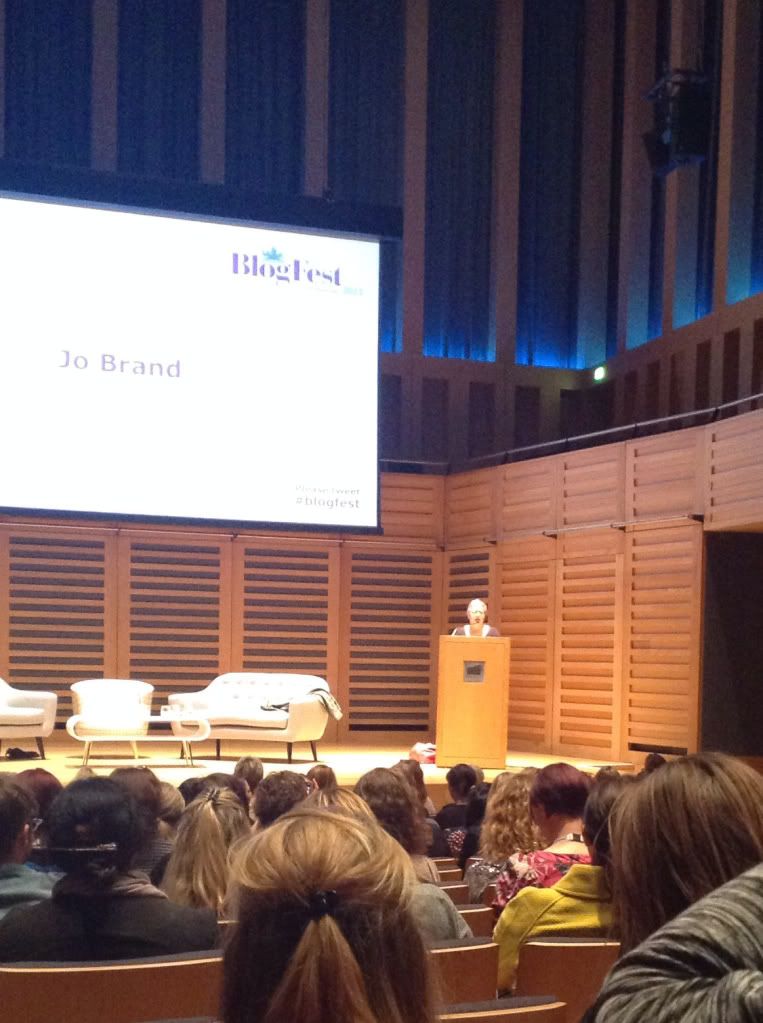 Gin and tonics were next, and gladly received they were too. Goody bags were handed out, and off I went at the end of a really good day. I'd definitely go again, the breakout sessions were so much better than I anticipated, and it was great to meet some lovely people.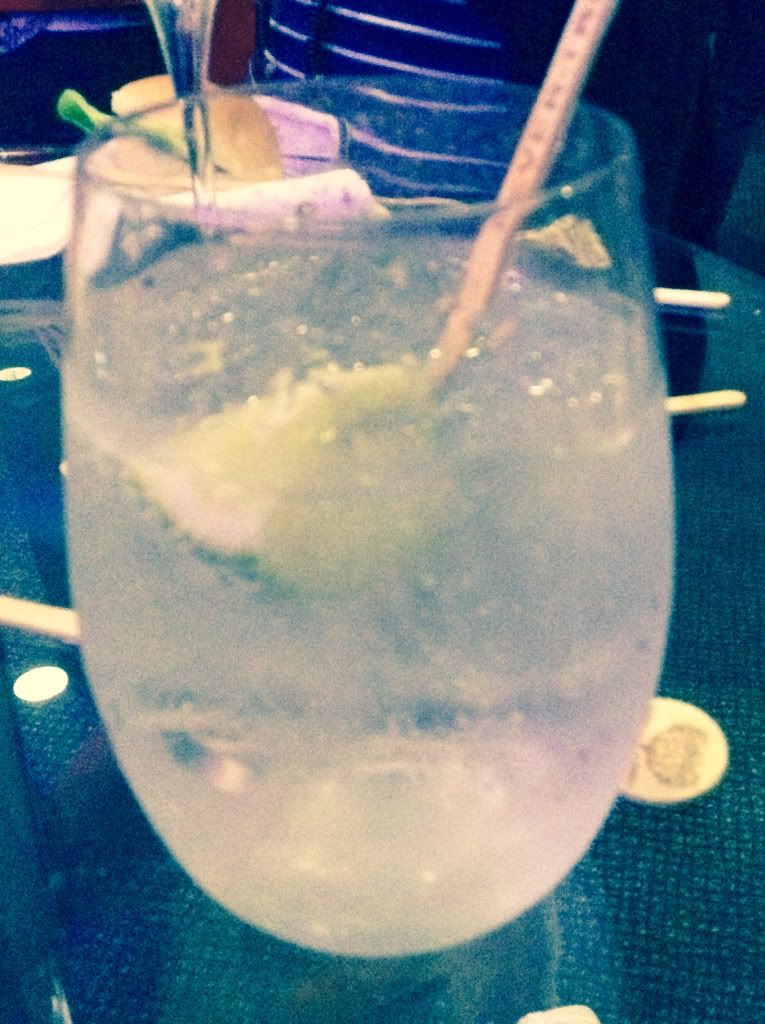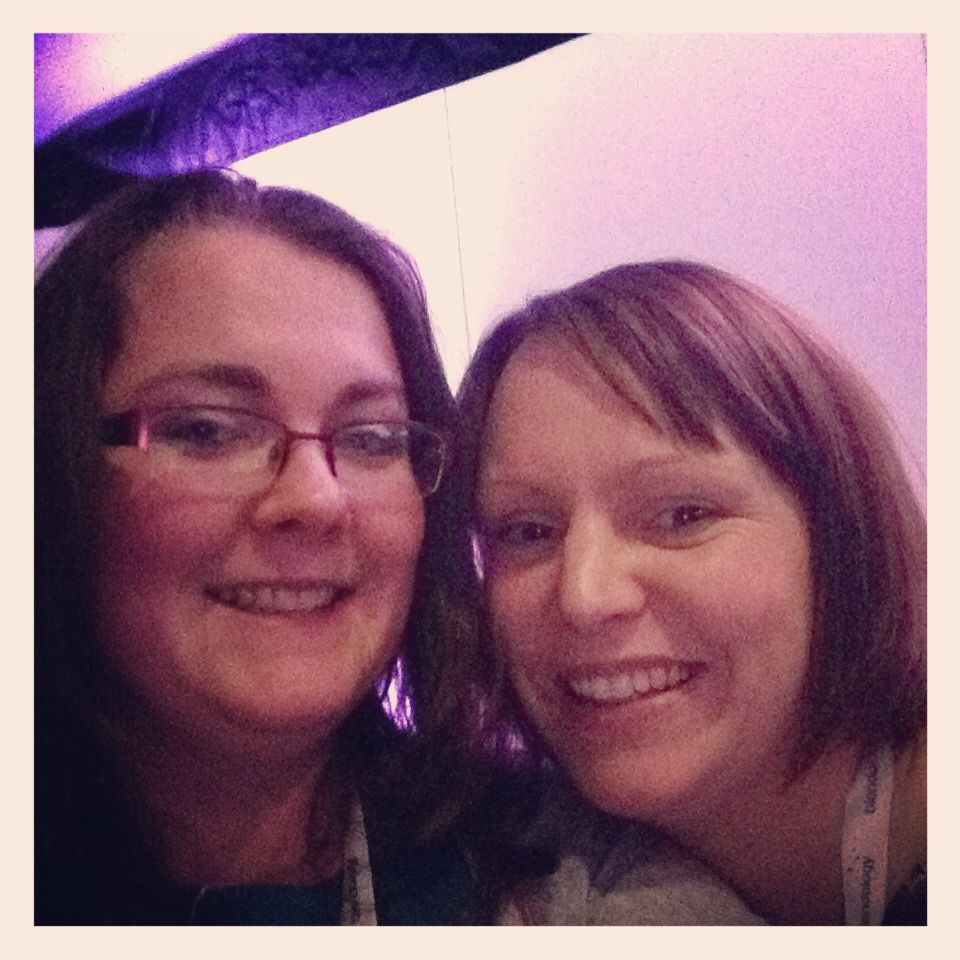 Having a Gin with Jen (instinctive Mum)
---
---